Garage Door Openers
Back To Our Services
Automated garage doors are a great way to ensure that your property and family are kept safe, while providing your home with additional convenience with regards to coming and going. This is why so many homes around are choosing to have openers fitted to their garage doors. If you are in need of repairs on your current system, require a little upkeep to ensure that they work to your expectations, or are looking to have an opener installed in your home, contact Garage Door Repair Arlington Heights for assistance or information.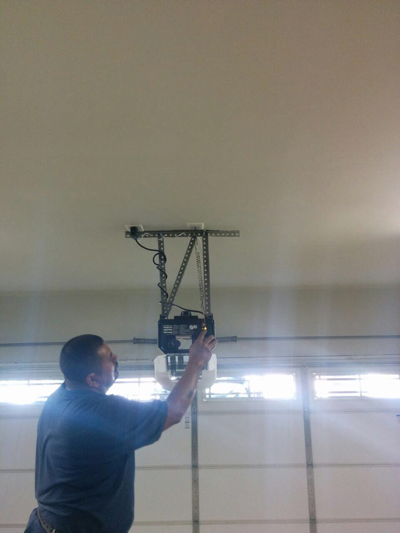 Getting a New Garage Door Opener
Our company works with products from a variety of leading manufacturers of openers and their components. Because of this, we can help you select a solution that best suits your needs and budget by providing you with plenty of products to choose from. We will not only assist you with installing your opener, but will also advise you on which products would best suit you. So, if you are looking to automate your garage doors at home, be sure to contact one of our highly-trained technicians for help, advice or information.
Fast on Emergency Opener Repairs
Even the highest quality openers take damage from time to time. This might be because of rust from wet weather, galvanic corrosion, old age or accidents. Since it can be difficult to determine when your motor might break down, and considering the security risks posed by a broken-down door opener, having it repaired should be a priority. That is why we are dedicated to providing our customers with emergency opener repairs that can be relied upon to keep your family secure.
Offering Professional Maintenance
Maintaining your garage door opener is essential for keeping it in operating order, extending its lifespan, ensuring that it is safe to use, and pushing back the need for expensive repairs. Have our technicians inspect your opener's safety features, keep it properly lubricated and replace any parts that may be worn, by having us maintain your opener at least once a year.
So, give us a call today if you require assistance with maintaining your opener, installing a new one, or having damaged motors restored, replaced or repaired. Feel free to browse our website for an extensive look on our offers, or speak to one of our consultants for details, advice or pricing on the services that you require.
All of our staff members are happy to offer assistance, and are waiting for your call!